In-office & mobile
IV Therapy
Medical weight loss & Lab Testing
Replenish, refuel & Restore your body from the inside out
Now Serving
Whitefish // Columbia Falls // Kalispell 
In-Office & Mobile IV Therapy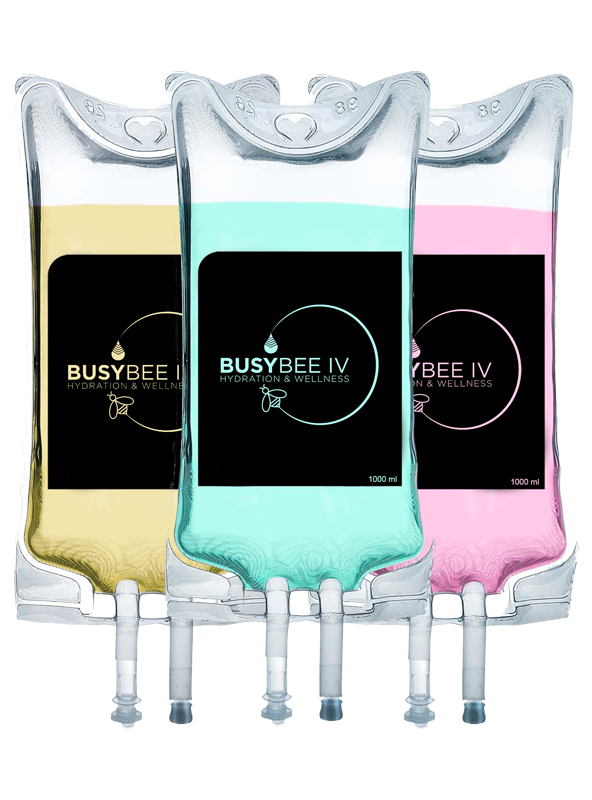 IV therapy is an incredible way to rehydrate and rejuvenate your body. Need an energy boost? Feeling run down? Want to take your health to the next level? BusyBee can help you do exactly that. We provide in-office & mobile services. Our mobile IV therapy services allow you to rehydrate wherever you are - home, office, vacation rental, etc. Our team of trained nurses will tailor your IV therapy to meet your specific needs and goals. So, what are you waiting for? Live your life beyond its limits, with BusyBee IV Hydration & Wellness.
Hangover Relief // Enhance Athletic Performance // Immune System Boost // Mental Clarity // Reduce Inflammation // Reduce Jet Lag // Destress // + More
Semaglutide for safe, effective weight management
BusyBee IV Hydration & Wellness stands out as a top choice for weight loss programs, known for its thoroughness and efficacy. Our program harnesses cutting-edge peptides (semaglutide), meticulous personal data monitoring, transformative lifestyle adjustments, and medical guidance to foster enhanced metabolic health and sustainable weight loss.
Our program is distinguished by a dedication to your success. All clients have access to consistent blood work, body scans, vitamin injections, and regular consultations with our providers.
Comprehensive lab draws/blood work
Experience comprehensive health evaluations with our full wellness panel services. We go beyond basic assessments, offering a detailed exploration of your body's functioning. Our skilled team conducts thorough blood work, including hormone levels, nutrient profiles, and more, to give you a complete picture of your health. These insights empower you and your provider to make informed decisions about your wellness journey.
General Wellness // Thyroid Panels // Hormones // Weight Loss Panels // Heart Health // Fatigue Panels + More
In-Home Medical Services for Minor Illnesses
If you or a loved one are in need of unplanned medical care, our board-certified Nurse Practitioner can help. Our mobile medical services are for minor illnesses and ailments, and most start with a telehealth visit. If a visit is necessary, our Nurse Practitioner will come directly to you to provide convenient and personalized medical care. No need to go to a crowded ER or urgent care center for simple treatments – we will come to you!
Minor Illnesses Addressed:
Upper Respiratory Infections // Sore Throat // Stomach Flu // Minor Rashes // Ear Infections // Urinary Tract Infections // + More
Book Your Appointment Now:
Wellness for all lifestyles
Locally owned and operated business that's passionate about helping our community live their best lives. Whether you're an athlete, a busy professional, live for the night life, a stay-at-home parent, or anything in between, BusyBee is here to make life a little easier, healthier, more convenient and fun. Our nursing staff and services are overseen by our medical director, Lindsey Herndon.